Junior Tennis
We offer a wide range of programs designed for all kids looking for fun and a positive play experience.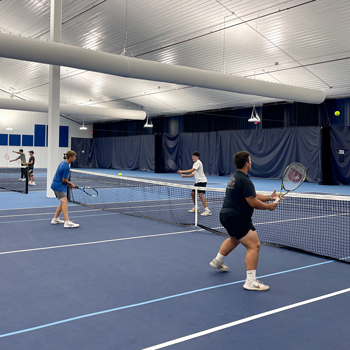 Upcoming Events & Notices
Holiday Private Lesson Package!: For a limited time, save $100 with our Holiday Private Lesson Package! From now till the end of the year, you can get 8 private lessons for only $300!
The Junior Blizzard Open: Registration is now open for The Junior Blizzard Open! Gather your squad, sign up, and get ready to conquer the court.
Speed, Agility, and Quickness (SAQ): Our SAQ Classes are the ultimate journey to unlock your full athletic potential! Learn more on our Junior Tennis page!
Winter Clinics and Leagues: Our Winter Session is open for registration!
Adult Tennis
We provide programs ranging from competitive to instructional for players of all skill levels.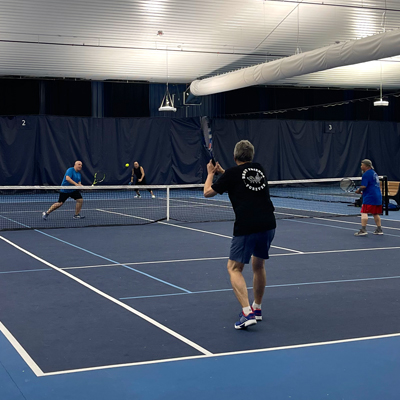 Junior Tennis Clinics
Whether your child is a beginner, eager to step onto the court for the first time, or an aspiring young talent, our Junior Clinics cater to all skill levels. Join us to unlock your child's potential and witness their tennis dreams come alive!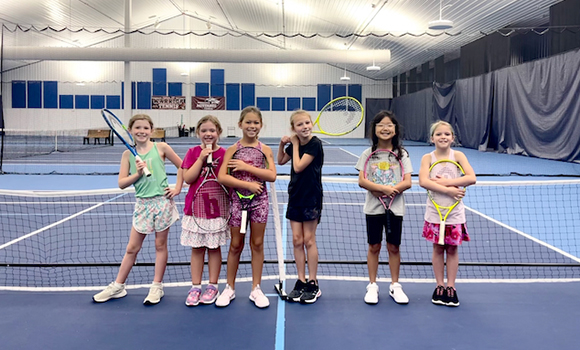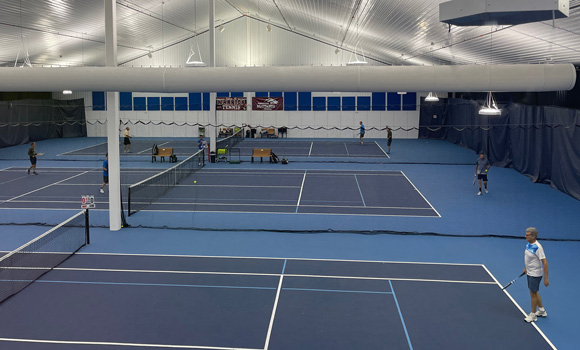 Adult Leagues
At First Serve Tennis Center, we believe that tennis is not just a game, it's a lifestyle. Our Adult Leagues offer a fun and competitive environment for a variety of playing levels to elevate their game and stay active!
Book a Court
First Serve Tennis Center is open to the public. Whether you're practicing your serve, engaging in a friendly match, or wanting to use the ball machine, booking a court with us is easy! Take the first step towards acing your game, and reserve your court today!