Leagues
Welcome to the heartbeat of competition at First Serve Tennis Center. From adults to juniors, our leagues provide a platform for spirited competition, skill development, and the joy of the game!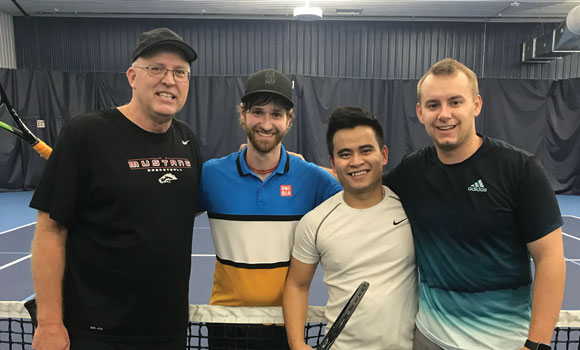 Grand Slam Doubles League
Dive into the trill of competition with our Grand Slam Doubles League, a self-service tennis experience exclusively for players with a USTA 4.5-5.0 rating. This percentage-based league keeps the excitement alive as your results determine the court you'll play on each week. The stakes are high as the top four players with the highest cumulative percentages battle it out in a championship match at the end of the session. The victor earns a spot on The Grand Slam League plaque!
Challengers Doubles League
Step into the arena of competition with the Challengers Doubles League, tailored for players holding a USTA 3.5-4.0 rating. This self-service league is percentage based, where your results each week will determine what court you'll play on. The top four players with the highest percentages earn the coveted spots in the championship match. The champion will have their name etched into The Challengers League plaque!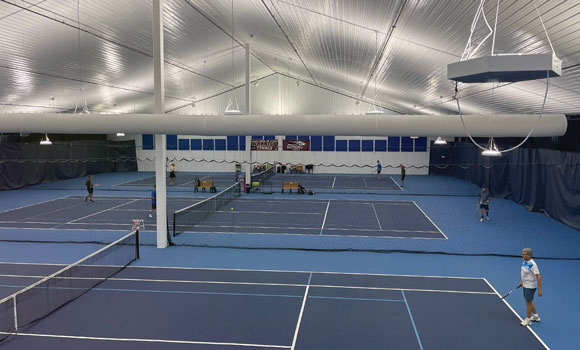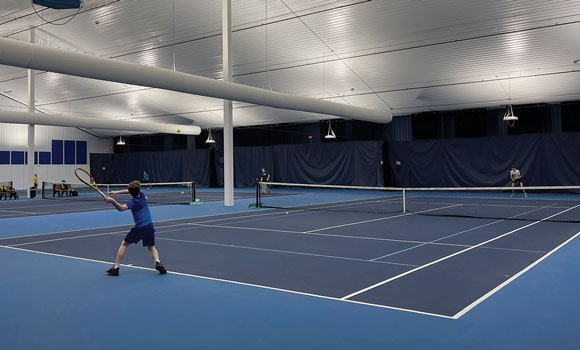 Gold Ball Singles Leagues
Put your skills to the test in our Gold Ball Singles League, a semi-supervised league for Gold Ball players. In this 6-participant league, players engage in best of three set format, and face off against every other player at least once. It's more than just a league though - it's an opportunity for kids to gain invaluable match experience and elevate their game for the upcoming seasons!
Juniors Singles League
Embark on an exciting tennis journey with our Junior Singles League, an exclusive opportunity for Silver Ball students or those invited by our league coordinator. With a limited 6 participants, each player faces off against the other, providing a dynamic platform for kids to put their practiced skills to the test. It's a chance for junior players to gain essential match experience and enjoy what tennis has to offer!