Tournaments
Dive into the world of competitive tennis at First Serve Tennis Center with our diverse array of junior and adult tournaments hosted throughout the year. From fun-filled themed events to serious competitive challenges, there's something for everyone. Discover your next tennis adventure right here!
Junior Blizzard Open
Embrace the thrill of competition at the Junior Blizzard Open, and exciting unsanctioned yellow-ball team tournament that draws junior tennis players, ages 13-18, from across the tristate area. This unique event places a strong emphasis on teamwork and strategy. Teams comprise of four players each and engage in intense dual-format matches, including 2 singles matches and 1 doubles match against other teams. The ultimate goal? To secure the most duals and emerge victorious.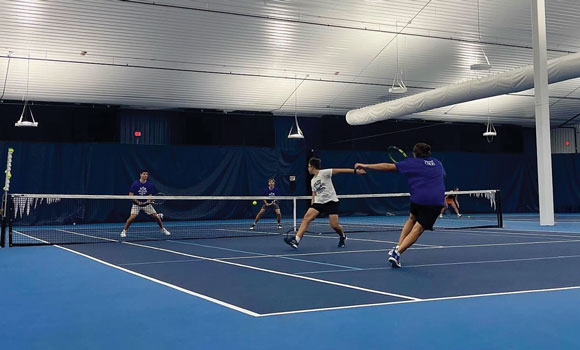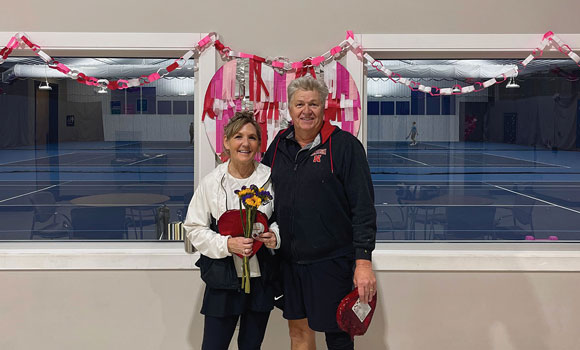 The Love All Doubles
Love is in the air at the Love All Doubles Tournament! This round-robin style tournament features two rounds of pool play, where doubles teams are randomly assigned to one of three initial pools: Be Mine, XOXO, or Kiss Me. The fun doesn't stop there! Based on your team's performance, you may find yourselves in the Soulmate, Puppy Love, or Friend Zone pools for your final matches. The winners of each final pool will be rewarded with exciting prizes, making the Love All Doubles Tournament the perfect way to celebrate Valentine's Day!
The Isabelle Open
Join us for tennis at its finest with The Isabelle Open. Created by Isabelle Wostoupal in 2015, this tournament is a testament to the power of tennis to unite players of all levels and backgrounds. It's not just about competition, it's about coming together and enjoying the sport we love. The champion of The Isabelle Open earns the honor of having their name engraved on the prestigious Isabelle Open plaque, making it a coveted title for players of all levels. Don't miss your chance to be a part of this memorable event!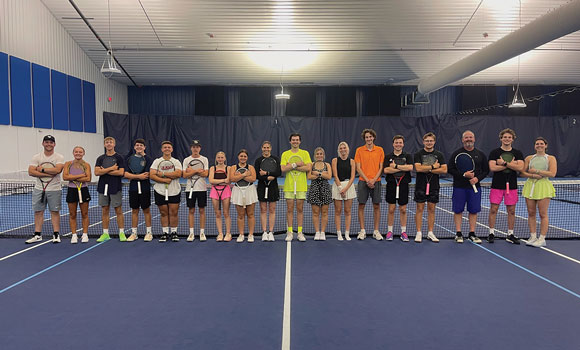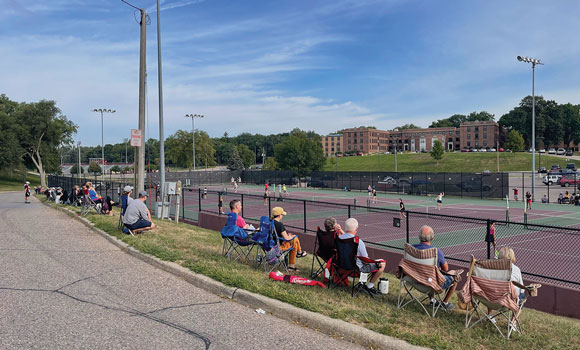 The Siouxland Junior Classic
With over 60 kids competing each year, The Siouxland Junior Classic has established itself as a popular and highly competitive tournament that brings together junior players from a wide region. This dynamic yellow ball tournament is tailored for junior tennis players ages 12-18 to use their skills in both singles and doubles divisions. It's an opportunity for young talents to challenge themselves, forge new friendships, and take their tennis journey to new heights.
The Siouxland Adult Classic
Prepare for an unforgettable Labor Day weekend on court with The Siouxland Adult Classic, a three-day tournament. Featuring Men's Open Singles and Doubles, Women's Open Singles and Doubles, and exciting Mixed Doubles events, this tournament attracts high level players from far and wide. The Siouxland Adult Classic is the place to be over Labor Day weekend for tennis enthusiasts of all levels!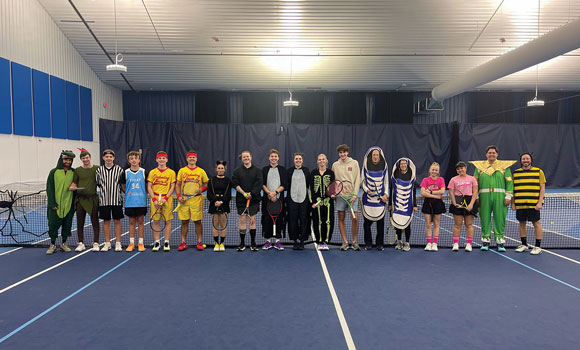 Fright Night
Get ready to serve up some spooky fun at Fright Night, our thrilling adult costume doubles tournament. This spooktacular event welcomes players of all levels, and it's your chance to team up with a partner and flaunt your most hauntingly creative costumes on court. Whether you are mixing it up, or sticking with a non-mixed team, as long as you've got two fearless players, you're all set for a night of frightful fun. Don't miss this ghoulishly good time where tennis meets Halloween revelry at its finest!